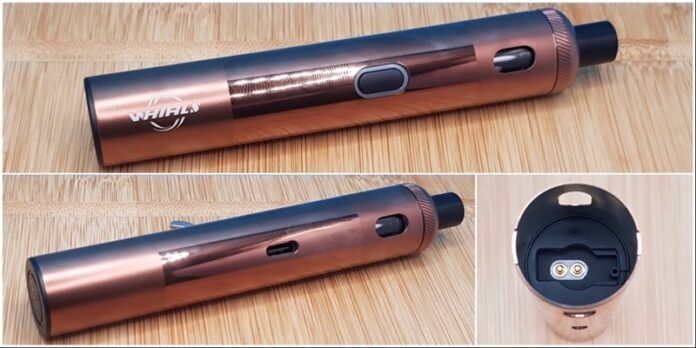 Uwell has been around for a while and has managed to establish a name for themselves as one of the top brands available.
Therefore, there are a few things regarding vape models that beginners should be aware of. It is not a typical device, which is the first thing to note. It is a complicated device that requires appropriate upkeep. However, it has some elements that set it apart from other e-cigarettes in terms of design. You should be aware of the following if you want to get the most out of utilizing uwell vape:
How to charge the Uwell vape
Connect your micro-USB to the charging connector, then plug the charger into a wall outlet or power source. When charging is complete, the battery indicator light turns off and becomes red. You can also use other chargers, like an adapter or power bank, as long as they have a USB Type-C port and a 5V/2A rating or above.
How to fill the Uwell Pod with e-Liquid
By inserting the tip of your e-liquid bottle into the filling hole and gently squeezing until full, you may fill the pod with e-liquid after removing the cap. If you'd rather, you can fill up each hole separately with syringes. Replacing the cap and tightening the pod after filling it is necessary. Don't fill it too high! Once you can see a small quantity of e-liquid inside the coil chamber, fill it back up and tightly screw the top cover back on.
How to change Uwell vape coils
Because the coils in your Uwell Vape are detachable and replaceable, you can quickly swap them out for new ones if one stops functioning or begins to burn or taste unpleasant. Your tank's base must first be unscrewed before you can remove the coil from inside (you might need a tool like tweezers). Then, put a fresh coil onto your tank, and reattach the two parts.
How to Clen Uwell Pod Systems
The pod needs to be taken out of the battery as your initial step. Pulling the pod up and away from the battery will allow it to be taken out. The pod's core will then reveal a little rubber O-ring. Rubber alcohol and a paper towel or cloth are needed to clean this. Make sure there are no further impediments that would prevent it from seating properly before repositioning it once it has been cleaned. When placed properly, the O-ring should be firmly seated in its groove and should not move at all. This will lessen the chance of leaking problems developing while in use.
How to Stop Uwell Pod from Leaking
E-liquid leakage from Uwell pods are frequent. Make sure not to overfill your device with e-liquid in order to avoid this issue. To allow for air pressure and heat dissipation, the manufacturer advises that you fill your pod no more than 80% of the way. Leaking issues may result from insufficient air pressure and heat dissipation.
How to Troubleshoot Failure to Hit Problems in Uwell Vapes
If your vape isn't working properly, there may be a problem with the coils' resistance or the battery's capacity. Making sure that your tank is full with e-juice should be your first priority. The next step would be to change your coil and try again if this does not resolve your issue. If this still does not solve the issue, there may be an issue with the battery's capacity or a loose connection between the battery and the tank/mod.
Conclusion
If you enjoy vaping, the Uwell vape kit is one pod that you wouldn't to be away from. Not only does it emit substantial vapour clouds, but the flavor and throat impact are excellent. One of the most vital characteristics is its battery life; It can last a long time, just as stated by the manufacturer. However, even with all these assurances, you still need to use the vape kit appropriately for an assured god time in vaping.